Press Release:
New York, USA,  17 October 2022
São Paulo, Brazil, 17 October 2022
Addressing food security by promoting transparency and access to commodities while ensuring value addition throughout the supply chain are objectives aligned towards the mutual mission of Sugar Brasil Ltda (SGL) and Go Africa Global  (GAG).
To this end, Sugar Brasil Ltda (SGL) and Go Africa Global have entered into a strategic partnership that will allow both companies to create a strong market linkage with the supply chain and destination markets in the Africa, Asia, EU, Brazil, Middle East, United Kingdom and USA.
"We believe that food security is a critical issue and sustainable partnerships provide the mechanism to  grow and connect our supply chain with the destination markets," said João Henrique Pinheiro CEO &Founder, of Sugar Brasil Ltda
Sugar Brasil Ltda & Go Africa Global endeavor to deliver market leading commodity trading, financing, logistic and sales solutions to customers while reducing costs, providing innovation while addressing food security  issues in the markets we serve.
Dr. Dennie M. Beach, CEO  of Go Africa Global LLC, further states that our partnership with Sugar Brasil Ltda allows us to expand the variety of products available to Global consumers at favourable prices.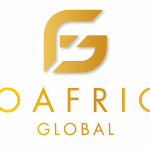 About the Go Africa Global
Go Africa Global LLC, is a New York-based Firm focused on agribusiness enabled by cutting-edge technology we have subsidiaries throughout Africa, and in the EU, UK, UAE, and Singapore.
Https://GoAfricaTrading.com
About Sugar Brasil Ltda
We are experts in imports and exports. We are dedicated to International Trade in different fields of action (Commodities, Hospital Supplies, Industrial Supplies, etc.).